Disadvantages of Veeam Backup Software & Problems with Veeam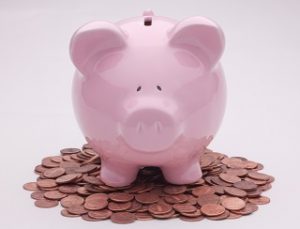 Below is a list of the disadvantages of Veeam Backup Software. These problems with Veeam are opinions that were reported by Veeam users over the last few years.
Update March 2022: "… the entirety of the back office of Veeam Software" is based in Russia! (Forbes Magazine)
License is expensive
They push for yearly subscription instead of perpetual licensing
It's hard to find, determine, and understand license pricing schemes
Very large downloads required
Lengthy installation, installs multiple services
High learning curve required
Difficult to move backup storage from one device to another
Bulky user interface, doesn't respond fast enough
Doesn't integrate with open source NAS well
Backups are too slow
Limited support for physical servers and PCs
User interface not as user friendly
User interface requires time to learn
Drive rotation is difficult to set up
Limited ability to automate actions when tasks fail
Cloning of tasks is lacking
Compression does not compress well enough
Local backup features are lacking
Very complicated to use overall
Requires in-depth online training
We encountered difficulties in recovering VMs on new hosts
Backup encryption features are lacking
Lacks the ability to convert virtual image formats
Difficult to manage external drives
Incomprehensible error messages
Installation is not intuitive
Backup to FTP is lacking
Data deduplication is difficult to implement
Updates are not easy to locate and download
Installation takes a very long time
Slows down server startup
Slow mounting of backup targets
Backup and restore are generally slow
Troubleshooting backup errors is difficult
Bandwidth throttling features are lacking
Backup jobs don't terminate fast enough
Deduplication needs improvement
File copy features are lacking
Refreshing old backups sometimes fails
Support for environments without a domain server is lacking
Timeout issues are encountered frequently
Too many visuals, too much graphics, takes too long to load screen over remote desktop
Additional features are expensive
Confusing retention policies
Error prone with scheduling conflicts
Removing snapshots tends to be slow
Error messages tend to be too generic, unspecific
Limited control over backup storage use
Occasional issues with incremental backups (such as broken backup chains) may lead to data loss
Incremental deltas too large compared to other tools
Support for PCs and Workstations is limited
No P2V conversion features
Technical support response time can be an issue
Physical backups more complicated than virtual
Documentation is sometimes lacking
Generally difficult to implement
Documentation difficult to understand sometimes
Advanced options are difficult to find sometimes
Physical backups not working as well
Cloud backup not as easy to set up
Is it time to look for a Veeam Alternative? Check out BackupChain instead:
Affordable licensing available for small businesses
Perpetual licenses, not annual subscriptions
Easy to install
Very small download
Easy and simple user interface
UI loads fast on remote connections
Fast backup and restore
Simple physical and virtual machine backup and restore
FTP and cloud backups
File-level backups
Automation with external utilities / software
Detailed logging and tracing
Centralized console
Responsive technical support
Lots of advanced backup features for advanced IT professionals
Scheduled disk cloning, disk imaging
Virtual machine backup features on various platforms
Convert P2V, V2V, V2P and V2V, such as Hyper-V to VMware to VirtualBox in all combinations
100% based and Made in USA
Want to take BackupChain for test drive? Download it here.
See also Is Veeam a Russian Company? Is Veeam a Backdoor for Putin?