Cheapest Mobile Plan Ever, No Contract, With T-Mobile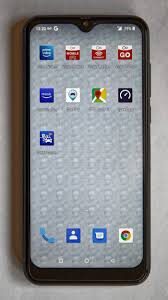 If you are looking for a great cell phone plan, bring your own unlocked mobile phone and switch to Tello. With Tello, you essentially use the T-Mobile network, so there is coverage everywhere worldwide and the cost is extremely low.
How low?
How about this example: $14/month, no contract, and it includes 2GB data plus unlimited, worldwide calling to over 80 countries, including mobile phones abroad! If you place a lot of international calls, this is an incredible deal. Calling with Verizon, for example, costs anywhere between 25 cents and $5 a minute. Yes you read correctly, we paid $5 a minute to call a customer in Taiwan. Ever since, Verizon is completely off the table (what else would they expect after such a theft).
Anyways, Tello is a great deal, the next best I found was Mint Mobile.