The Biography of Christos Nikolopoulos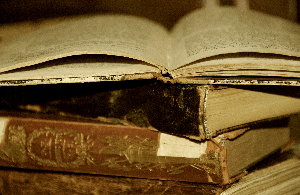 Christos Nikolopoulos was born on 11 July 1947 in Kapsochori, a village in Alexandria (Imathia). His family did not have the necessary financial resources for his studies. The occupation with something professional around music, as his family was already involved in it, seemed to be a one-way street for Christos Nikolopoulos from his young age. For reasons of livelihood and in order to help his poor family, he became professionally involved by playing all over the region of his homeland, in clubs, festivals, weddings, fairs, etc. In 1963, at the age of sixteen, with his father's wish as his only means of support, he arrived in Athens. On Veranzerou Street and Satovriandou Street in Omonia there was the "Café of the Musicians". There he met musicians who helped him to play on records of small labels. Stelios Zafiriou, a bouzouki virtuoso, listened to him and suggested that they play together on recordings for larger labels. Soon Christos Nikolopoulos began to become more famous and many people spoke of his "great musical talent", praising his modesty at the same time. In 1964 he worked for one season where Manolis Angelopoulos, who was described as a great singer of that period, was singing. In 1965, the musician Petros Iatrou introduced him to Stelios Kazantzidis, with whom he worked with during the last years of Kazantzidis' then performances (1965-1966). They went on tours in America, Germany and all over Greece. Stelios Kazantzidis in the spring of 1966 retired from the clubs and since then he did not appear again (only much later and symbolically now). Later and despite the good relations the two men had in the past, there was a dispute between them over the paternity of some songs, which was widely covered by the media of that time. Christos Nikolopoulos continued his career autonomously, he met and worked with almost all of the rebetters of the era (Vassilis Tsitsanis, Giannis Papaioannou, Giorgos Kyriazis, Markos Vamvakaris, Stavros Kouyoumtzis). In 1968 he began to write his own songs. In the period 1969-70 Manolis Chiotis collaborated and helped him a lot in his musical studies. As Christos Nikolopoulos regularly mentions, "With Manolis Chiotis it was as if I obtained a postgraduate degree with him". It is widely known that at least the older virtuosos of bouzouki had Manolis Chiotis as an idol and Manolis Chiotis expressed himself in the best terms about Christos Nikolopoulos. Christos Nikolopoulos was also a close collaborator with George Zambetas and even in a dedication George Zambetas calls him his "son". Christos Nikolopoulos for at least 40 years has played with his bouzouki a very large part of the Greek discography (some music contributors estimate it at 80% in the field of popular music) and has also composed, a very painstaking job for a musician.
In December 2005 Christos Nikolopoulos released the soundtrack of the well-known TV series "The Lake of Sighs". The album includes 18 songs, some of which are orchestral, with the musical signature of Christos Nikolopoulos and his son Vassilis Nikolopoulos, in two of them ("On the Opposite Shore", "Morning Ride"), while the lyrics are edited by Philippos Grapsas. The songs are performed by Maria Spyropoulou.
He continues to work until today.