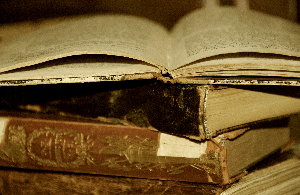 The village of Chorigi is located west of the city of Kilkis and 13 km from it. In the last census of 2001 it has 919 inhabitants with main occupation in the agricultural sector (agriculture and livestock farming).
In the middle of the 15th century, around 1450 it had 14 Christian houses.
The old name of the village was Kirigi or Keretz or Kiretsi, of the community of Dragomirion, and the village was renamed in 1926 to Horigi due to a connection to the word χορηγώ. The name Kiriji / Kiretsi comes from the Turkish kireç "lime". The new name given was a translation of the concept. Eventually, the correct name Choryi was established, which prevailed. Its Slavic name was Kretsovo, a name that has survived in Greek families of Gevgeli and Vogdantsa (who eventually fled to Thessaloniki), with the surname Kretsovali.
The inhabitants are Sarakatsanians and refugees from the Caucasus (who are the majority). The Pontians originate from the Ardahan region: more specifically, from the village of Dort Kilisse (Four Churches), now Ugurtashi in Gila, and Fakhrel, now Kartalpinar, of the Ardahan region, where they stayed from 1878 to 1920, coming from villages in the Argyroupoli (Giumusane) area of Pontus, the Nikopolis area as well as the Tokatis area.
In the village there is a post-Byzantine church of Agios Georgios dating back to 1805. On the day of Prophet Elias in July, three-day cultural events are organized (18-20 July). Moreover, the village is an attraction for climbers because of the megalithic monument of prehistoric times.
In the summer of 2016, the relocation of all migrants and refugees from various parts of the Regional Unit of Kilkis to Chorigi was planned, in an abandoned ammunition factory purchased by the public sector, with a capacity of more than 9,000 people.