The Best Holistic Dentist I Found in Baltimore, DC, Annapolis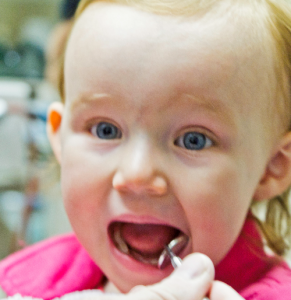 Sure I haven't tried all holistic dentists in the Baltimore, Washington D.C., and Annapolis area, but I want to share with you why I think Dr. Aatifa Khan is the best out there in our area.
Her dentist office is conveniently located in Bowie, Maryland and she is the best dentist anyone would want and very knowledgeable on alternative treatments; she is also a holistic dentist. After visiting five dentists here I almost gave up. I thought "these dentists here are completely nuts!" In despair I was already making travel plans to fly to Europe to see my old dentist, but then a miracle happened and I found Dr Khan!
She takes plenty of time to consult with patients, I never have to wait, always explains what she's about to do, takes several measures to eliminate pain, talks you through the details of the procedure while in progress. So basically there are no surprises and this dentist actually cares about you. If you prefer certain procedures over others, that's no problem. Unlike other dentists around here she can see why you want things done a certain way and works with you. She offers several alternative materials and treatments which is exactly what my family and I are looking for; but we also look for another important factor in a dentist:
Empathy is another great thing in dentists; unfortunately, 99% don't have any of it but Dr Khan is the rare exception. Dr. Khan isn't just great with people she also loves her job, and this also applies to everyone in her office. Her smile isn't a dental scene, it's real. She likes being there, she likes taking care of your teeth–the way you want–and her positive energy radiates everywhere. Finally a dentists who thinks differently, is highly experienced, skilled, and empathetic! She and her staff are all stars and I am so thankful and glad I found her office!
This is not an advertisement. I didn't write this to receive money in exchange for referrals. Her website is https://www.smilerxdental.com/. You can mention my blog and let her know any referral discounts she would normally give to patients are yours!
As a small business owner I feel the best we can do is to support small businesses in our community. And because I think Dr. Khan and her staff and partner dentists are doing a phenomenally good job, I wholeheartedly recommend her office to everyone who is looking for a great dentist.