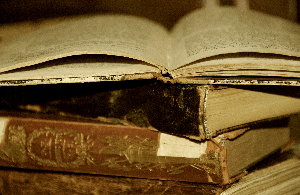 Patriarch Joachim IV was born in Kallimasia of Chios on 5 July 1837. His secular name was Nikolaos Krusouloudis. His father's name was Ioannis and his mother's name was Lemonia, née Kokkosi, and she was the sister of Patriarch Joachim II (Kokkosi). For this reason, some people call him Kokkosi.
When he was a young boy, his family moved to Constantinople. At that time, his uncle was Metropolitan of Kyzikos. Nicholas attended the Theological School of Halki, from which he graduated in 1861. In fact, he was the first graduate of the School who became Ecumenical Patriarch. He was ordained deacon and named Joachim, in honour of his uncle. He was then appointed Sub-secretary of the Holy Synod and from 31 January 1863, its Chief Secretary.
On 28 November 1870 he was elected Metropolitan of Larissa. On August 8, 1875, and while his uncle was Patriarch, he was transferred to the Metropolis of Dercon. He was sent several times to Mount Athos for ecclesiastical missions, served as chairman of committees and institutions and in 1880 laid the foundation stone of the Ioakimio Parthenagogue in Chios, on behalf of his uncle.
In 1883 he fell ill with tuberculosis and spent the winter in Palermo, Italy, and in baths in Austria and Bulgaria. During his stay in Italy he also visited Pope Leo XIII, an unprecedented event for the time.
On 1 October 1884 he was elected Patriarch and was enthroned a week later. During his Patriarchate, the Autocephaly of the Church of Romania was recognized, relations between the Patriarchate and the Churches of Serbia and Romania were restored, and the Patriarchal Church of St. George was repaired. However, as his illness continued to afflict him, he ended up resigning on 14 November 1886. On 5 December of the same year he left for Smyrna and then for his native Chios, where he died two months later, on 15 February 1887, at the age of 50. He was buried behind the church of Metamorphosis of Kallimasia in Chios, where a magnificent monument was later erected.
Other Pages to Visit
Thanks for checking out this article. Please also have a look at Hyper-V Back-up Tijdens Het Uitvoeren, an affordable backup solution, for file server backups, cloud storage cheaper than dropbox, and SSD backup.